In Bucharest, Romania, hundreds of children call the street their home. Help us ensure street children are not overlooked and forgotten by making a donation. Show your support to one of our campaigns listed below.
Please Help Us to Replace the Old and Broken Car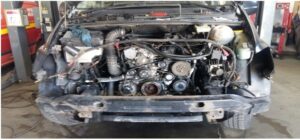 Please help us raise urgently the amount of  20.000$ in order to buy a new car to continue helping street children and disadvantaged families that we help together for 23 years .
Our car is old, it was manufactured in 2006.We fixed several defects that the car developed over time, and recently in order to be able to help children from the street, we had to repair the water pump for cooling the engine and the oil leaks that the car has, shortly after that we had to change the clutch kit with the pressure plate.
Another more expensive repair was the removal of the rust that appeared aggressively in the car body because the car  is 16 years old since it was manufactured and we had to repair it in order to get a license from the Romanian Auto Registry to be able to continue to drive it safely on the streets.
Now we have very serious problems with the engine, the car starts very hard and it is possible that the car will stop working and we won't be able to help street children, we will have to raise money together so we can buy a new car because it would be very expensive to  repair the engine.
Please help us raise urgently the amount of  20.000$ in order to buy a new car to continue helping street children and disadvantaged families that we help together for 23 years .
It is necessary to buy another car to ensure the transport of food, clothing, thick blankets and medicine to poor and needy children who live on the streets, to be able to drive in all sectors of  Bucharest where street children live in abandoned buildings, heating sewers or shacks made of cardboard or plastic material.
We can make this mission possible if we join forces to raise the necessary money to replace the old car in order to continue helping poor and needy children and to be able to ensure that they live in a cleaner and more decent life.
Together with you we can make this mission possible, to continue our tradition of 23 years and to help further poor children living on the street. God bless us all to overcome this problem too and to continue this mission together with you. Thank you very, very much for your help!!!
Donate Help a Child to Go to School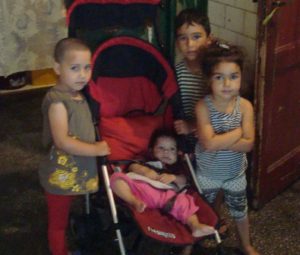 Archway Romania foundation provides the necessary material and financial support for the education of the children who come from poor families, disadvantaged families, foster care , with disabilities and difficult health problems who need a warm meal, a sandwich, an education and a help for their integration in school system.
In Romania, 1 in 5 children are facing major deficiencies, the parents of these children have lost their jobs( most of the time temporary or seasonal jobs), and who ended up in the situation of not having food, hygiene products, medicine, basic foodstuffs to survive, lack of a home and the discrimination due to poverty.
The pandemic has deeply affected the education and has worsened the existing social inequalities.
Any of your contribution will be invested for the benefit of  street children, to prevent school leaving, discrimination and juvenile delinquency, together with you we can give necessary equipment to be able to  carry out their online classes( tablets, internet access), educational materials( backpacks, notebooks, pens, markers, crayons, geometric kits, pencil cases , etc), clothes and shoes, food and personal hygiene products to help them not to drop out of school because of poverty and poor living conditions.
Thanks for your interest in this critical step  forward for our kids.
Donate Save a Child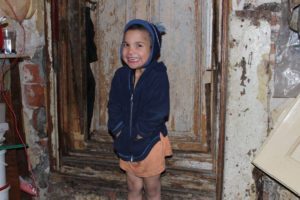 With the funds raised, Archway Romania will have resources to help children, especially those from vulnerable families, benefit from integrated community services: benefit from the treatments they need, grow up with their families, grow harmoniously without violence and enjoy childhood. According to Eurostat data in 2013, more than 40% of Romania's population, or more than 49% of the Romanian children's population, were at risk of living in poverty. Approximately 300,000 children in Romania are outside the education system, over 60,000 children are separated from their families, and about 10% of pregnancies are recorded in adolescents. The reasons are complex, interdependent and continue to be passed on from one generation to the next. Low access to health, social and education services, plus limited knowledge of rights and opportunities, lead to social exclusion of vulnerable families and their children. The economic crisis has affected vulnerable families through job losses and reduced incomes from work in the country or abroad. The crisis has also affected the capacity of social protection, health and education systems to meet the multiple needs of vulnerable children and families. The most vulnerable children are those in poor families, Roma communities, and children with disabilities.