In Bucharest, Romania, hundreds of children call the street their home. Help us ensure street children are not overlooked and forgotten by making a donation. Show your support to one of our campaigns listed below.
Donate Children Day Center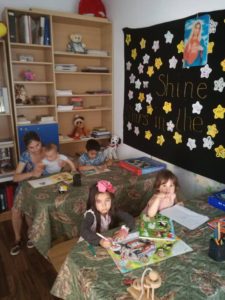 Archway's Street Children Day Center Program is intended to holistically address the needs identified and expressed by marginalized street children and youth, their families and communities.
Our outreach team will cover different regions and locations in Bucharest.  The activities include basic non-formal education, games, sports and health services, life skills (reproductive health, safety), support for basic hygiene, and nutrition. Archway will offer support to children and youth willing to find alternatives to street life. Archway's outreach team works every year with over 700 individual children, youth, and family members.
The  Day Center is desired to be located at Archway's Headquarters and to provides a wide range of activities aimed at protection and skills development. The street children will have access to hygiene services and to medical volunteers. They will receive remedial non-formal numeracy and literacy classes (Romanian, Math, History, Geography, English) and Life Skills Education (Nutrition, HIV/AIDS, Road Safety skills). A team of social volunteers will work with children to provide them with psycho-social support and support them to find alternative to their life on the streets. We estimate an average of 15 children and youth access the Archway center every day.
Donate Identity Papers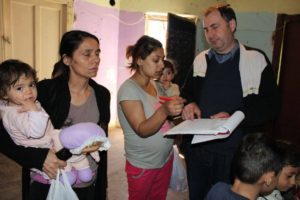 I know I go on and on about Identity Papers and the rights they give our kids. I know it's not as heartwarming and poignant as handing one of our children a bowl of soup or a blanket (both of which we do on a regular, timely basis). But, once the IDs are secured it allows our kids access to an education and, for that we have to supply the tools a child needs. Gica does the legwork necessary to turn the office into a school supply store. In this post we'll show you the efforts and in following posts we'll show the results! Thanks for your interest in this critical step forward for our kids.
Donate Save a Child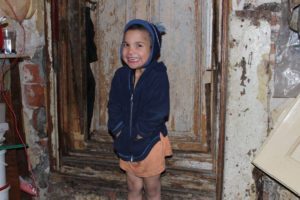 With the funds raised, Archway Romania will have resources to help children, especially those from vulnerable families, benefit from integrated community services: benefit from the treatments they need, grow up with their families, grow harmoniously without violence and enjoy childhood. According to Eurostat data in 2013, more than 40% of Romania's population, or more than 49% of the Romanian children's population, were at risk of living in poverty. Approximately 300,000 children in Romania are outside the education system, over 60,000 children are separated from their families, and about 10% of pregnancies are recorded in adolescents. The reasons are complex, interdependent and continue to be passed on from one generation to the next. Low access to health, social and education services, plus limited knowledge of rights and opportunities, lead to social exclusion of vulnerable families and their children. The economic crisis has affected vulnerable families through job losses and reduced incomes from work in the country or abroad. The crisis has also affected the capacity of social protection, health and education systems to meet the multiple needs of vulnerable children and families. The most vulnerable children are those in poor families, Roma communities, and children with disabilities.