Our team at Archway Romania is large in impact. We have a deep passion for our work, as well as how donors think about the way they give to it. We believe in fostering an environment of collaboration and innovation. 
Under the direction of our dedicated president from Connecticut, Ms. Susan Booth,  Archway Romania's staff and volunteers are committed to improving the quality of life of children living in the streets and sewers of Bucharest, Romania.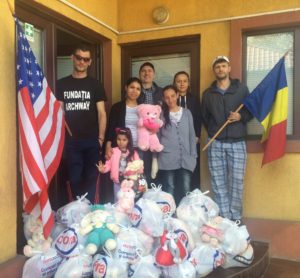 Executive Leadership:
As CEO of Archway Romania, Susan is driving the foundation's vision  of improving the quality of life of children living in the streets and sewers of Bucharest. She is an expert on working with partners and donors around the world, having also managed the company's fundraising campaigns.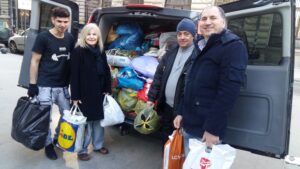 With more than 23 years of legal experience focused on the intersection of the charity and legislation, Origel (Gica) oversees Archway's activities, HR, legal and government affairs functions.
Florentina (Flori) , Social Media Manager
Flori is managing the social media part of Archway Romania. She leads marketing development through Twitter, Facebook, Youtube, Tik Tok and our website, and truly believes that we can make our mission possible.
Gabriela (Gabi) , Marketing and Communications
Gabriela (Gabi) leads the marketing at Archway.  She is a graduate of the University of Bucharest, Romania and wholeheartedly believes in the mission of Archway Romania.  
Staff and Volunteers:
Archway Romania relies on a multitude of volunteers from all kinds of backgrounds every year.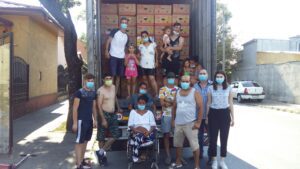 Cola, Calu, Claudiu, Elena, Ciobanica, Alina and many more of the children who used to live on the streets  when Archway started have now their own families  and life enriching experiences knowing that they are capable of making a tangible difference in the lives of people who are going through exactly what they were going through until Archway discovered and helped them on the streets. Our volunteers support us with diverse jobs. Whether we are stuffing envelopes or building a contact list, delivering clothes on the streets or gifts for Christmas,  we are all part of the same effort that achieves amazing outcomes for children.
---
Susan (Sue) Booth – President and CEO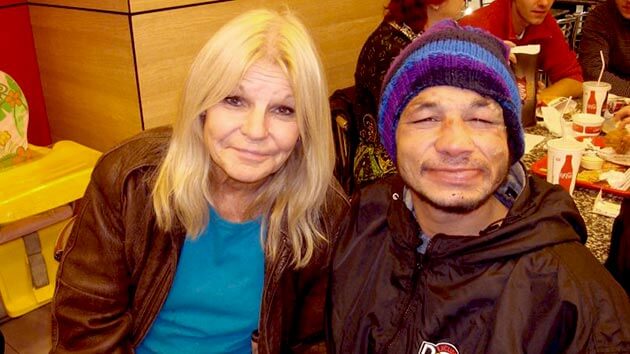 An old friend of mine once said to me "How lucky you are to have found your passion. Most of us just wander through life without ever discovering what we were meant to do." He was right – I am very lucky to have found the street kids of Romania. My family thinks I'm crazy – but that is nothing new. I have been in love once or twice but that always took a back-seat to my relentless search for something meaningful to do with my life. It's been a crazy and difficult ride – trying to create something for others that never existed before.  That is what ARCHWAY ROMANIA is –  a highly improbable foundation to care for the abandoned children living in the streets and sewers of Bucharest, Romania. We have been in existence for 24 years, and we will never stop fighting for these kids!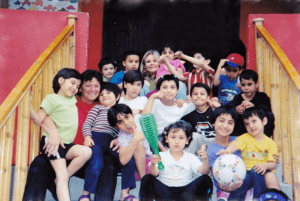 I earned a degree in education way back when I didn't know where my life was going to lead me. I never earned tenure because after 4 years I got a job with Metro-North Railroad starting as a tower operator – switching the train tracks so that I could route the trains -who even knew there was such a job! Then I transferred to becoming one of the first female conductors out there. After doing that for 6 years I was asked to go into the training department on the railroad because of my long-ago degree in education. I worked in the training department for 9 years and then, after having a fight with a then-boyfriend and staying home on a Friday night, I saw a 20/20 program that showed the institutions that the dictator Ceausescu had set up in Romania to house all the abandoned, lost, and runaway children. It was gut-wrenching to watch these naked children eating from troughs and showing all the emotional damage done by the lack of a mother's touch.  Once seen, it could not be unseen so I decided that night that I was going to get a graduate degree in Social Work and save these children (such was my naivete). In order to earn my MSW I could no longer work 9-5 so I transferred back to being a conductor ( at a $13,000.00 pay cut) so that I could work nights and to go to classes during the day. While working and going to school I wrote to the huge international foundation about these children. When I earned my degree I took a plane to Romania. I did not think about it I just went because I was frustrated by the lack of response of the foundations and the lack of information about these kids. And the rest is history!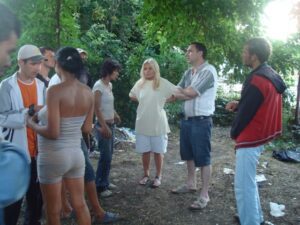 ---
The ARCHWAY ROMANIA team is hard at work and we will continue to work for and with these children of the streets of Romania.
We ask you to take an interest in our work and in the lives of these children who have so much to offer. I will be online, reading your messages and suggestions. I learned long ago that we never know where the help and ideas are coming from. When we started our foundation, we all pledged to leave no avenue unexplored and no stone unturned in our search to find a better life for these children and justice for those for whom we were too late to help. We ask for your ideas, your suggestions, your prayers, and – if at all possible – your donations. Even a small donation helps more than you can imagine. And we look forward to developing a relationship with those of you who will not stand by silently and let this tragedy continue.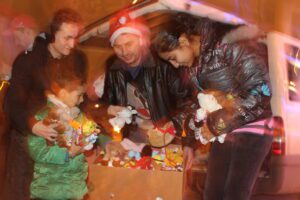 Our team in Romania can be reached for comment at: [email protected]. Any suggestions you have in regard to funding or collaborations or suggestions for our work overseas are gratefully appreciated and we hope to hear from you soon.
Peace,
Sue